🠈 Republic Services 🠊
Republic Services
Republic Services (NYSE RSG) is a leading waste mangement firm headquartered in Phoenix. The web site (drawn January, 2012) claims Republic has 31,000 employees working in 348 hauling campanies, with 204 transfer stations, 193 landfills and 76 recycling facilities.
The core business of waste disposal was created in 1981 under the name Republic Industries. The entrepreneur H. Wayne Huizenga, founder of Waste Management, gained controlling interest in Republic Industries in 1995 and became chairman of the board.
Republic Industries began buying car dealerships and car rental firms. In 1998, Republic Industries spun off its waste management business as Republic Services then changed its name to AutoNation.
In 2008, Republic acquired its larger competitor Allied Waste of Phoenix and moved its headquarters to those of Allied Waste. This merger made the combined company the third largest waste management firm in the nation.
The image below was available on the company's press kit: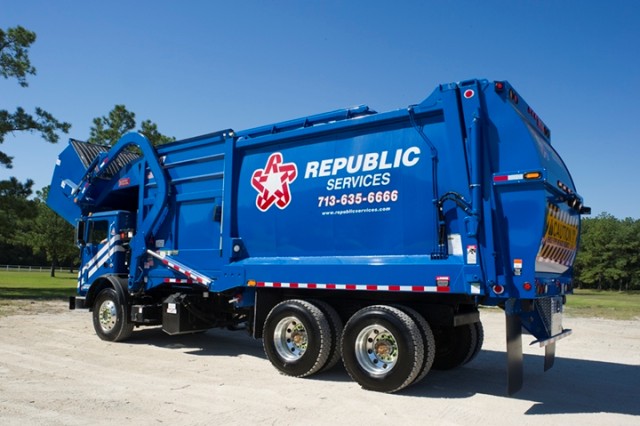 Directory Listings: